Injuries to Children – spinal injuries, brain injuries, headaches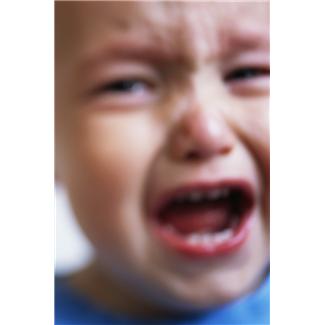 If your child was hurt in a car accident, your first concern is making sure they get better as quickly as possible. Few things in this world are more tragic than a child who is suffering because somebody else was reckless sit their driving.
Dan Slater understands this mindset, and has extensive experience helping families dealing with injuries to children. Dan will work hard to take care of the myriad legal issues involved in these kind of cases so you can focus on what's more important: working with your child's medical professionals to get your child better.
"Real Cases — Real Results" Case Study No. 8:
While driving in Canon City, a family of three generations — a grandmother and two minor children — is hit by a careless driver from behind. The first lawyer they see tells them they won't see more than $25,000 altogether from the collision. The grandmother suffers from mild traumatic brain injuries; the children have neck and spinal injuries. The insurance company tries to stop paying the family's medical bills. In the end, the family sees Dan Slater. With Dan's help, the insurance company is forced to pay the family's medical bills, plus future medical bills, and Dan recovers well over $200,000 for the family in addition to the medical bills.
In more extreme cases involving long-term disability or disfigurement, Dan will work with your family to craft a long-term plan that provides both the child and their family as much security as possible to deal with the long-term injuries involved.
"Real Cases — Real Results" Case Study No. 69:
A teenager goes out for a night on the town with her friends. Sadly, she makes a bad choice to get in a car with an older boy who had been drinking. The boy rolls his car into a ditch in rural Western Fremont County; the teenager is significantly injured. Even though the teenager made bad choices, the worst choice of all was made by the boy who drove drunk. Dan Slater helps the teenager recover for her medical bills and obtain a settlement worth $92,500.00.
Dan's extensive experiences with child injuries have included:
– Brain injuries
– Spinal injuries
– Broken bones
– Jaw (TMJ) issues
– Headaches
– Neck pain
– Eyesight issues
– Internal injuries
– Paresthesias (tingling in the extremities)
Injuries to children involve unique legal and medical issues. When choosing a lawyer, be sure you choose one who has dealt with these kinds of issues in the past.
[contact-form 1 "PI Contact Form"]