Slip and Fall, Trip and Fall, and Falling Merchandise Accidents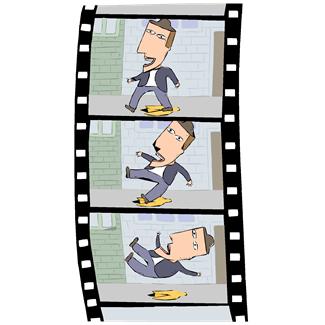 When you're out and about running errands or taking care of your family, you don't expect to be in danger. You don't expect that a store will have left a dangerous mess on the floor, or will have stacked merchandise unsafely. You assume that businesses care about their customers. Indeed, most do.
But occasional carelessness, whether by employees who care less about your safety than they should, or by corporate policies that place profits over people, can ruin not only your day, but your life. Each day, people slip or trip on objects or messes that should have been fixed by the business. Each day, merchandise that is poorly stacked in displays falls on customers. When that happens, people get hurt.
Sometimes, the business will do its best to take care of you and your injuries in these situations. But, too often, the business and/or its insurance company will start to delay its response to your injuries and deny responsibility for those injuries. When that happens, you need a lawyer who can stand up to the insurance companies and even the largest of corporations and fight for your rights. Some of these businesses literally bank on the expectation that you won't get a lawyer and fight back.
If you've been hurt in a slip and fall, trip and fall, or falling merchandise accident, call Dan Slater today to set a free consultation.