Construction Law – Construction contracts, lien disputes, contract breaches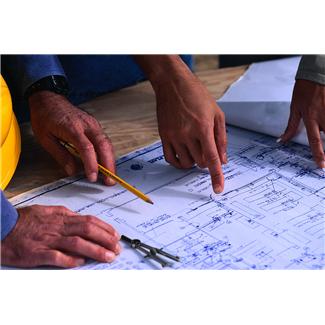 Getting involved in a construction project is a complicated proposition – even for a relatively small project such as building a two-bedroom cottage. The developer engages a contractor, who hires several subcontractors. They all buy materials. Many work all at once. Then the government gets involved. There are zoning issues, permits need to be obtained, inspections and re-inspections become necessary.
Whenever there's this kind of money involved, there's plenty of opportunity for the project to go wrong. And when a project goes bad, it usually goes bad quickly.
When a project goes bad, you need a lawyer who knows construction law. You need Dan Slater. Whether you're dealing with contract issues at the beginning of the case or lien disputes and breach of contract actions after a dispute arises, Dan can provide you with the representation you need. It doesn't matter if you're a property owner, developer, contractor, subcontractor, or material provider, you need professional experience and representation.
Property owners throughout Southern Colorado depend on Dan for their construction law advice. Indeed, one of Fremont County's largest landowners, the Canon City Area Metropolitan Recreation and Park District, depends on Dan as their attorney on their many construction projects. Call to set your appointment today.